5. Rapport: Tokyo


By Global Art Daily Editorial Board

Published on October 1st, 2021

︎ Rapport is a section dedicated to reflecting on a city's current cultural scene. Written collaboratively by our Editorial Board, this section aims to take a snapshot of the city at the time of writing.

Tokyo is often mentioned as an unmissable art world capital. A hub for fashion designers, architects, interior designers, filmmakers, playwrights, photographers, painters, and sculptors, Tokyo is respected by both tourists and purists of the creative economy. Tokyo carries the heritage of its cinema and postwar avant-garde movements, but is also under the magic spell of anime's global popularity, millennial retro-futurist aesthetic, and the Japanese fashion pulse – all these factors combined help to create a certain mysticism around Tokyo's artistic appeal amongst younger and older generations alike.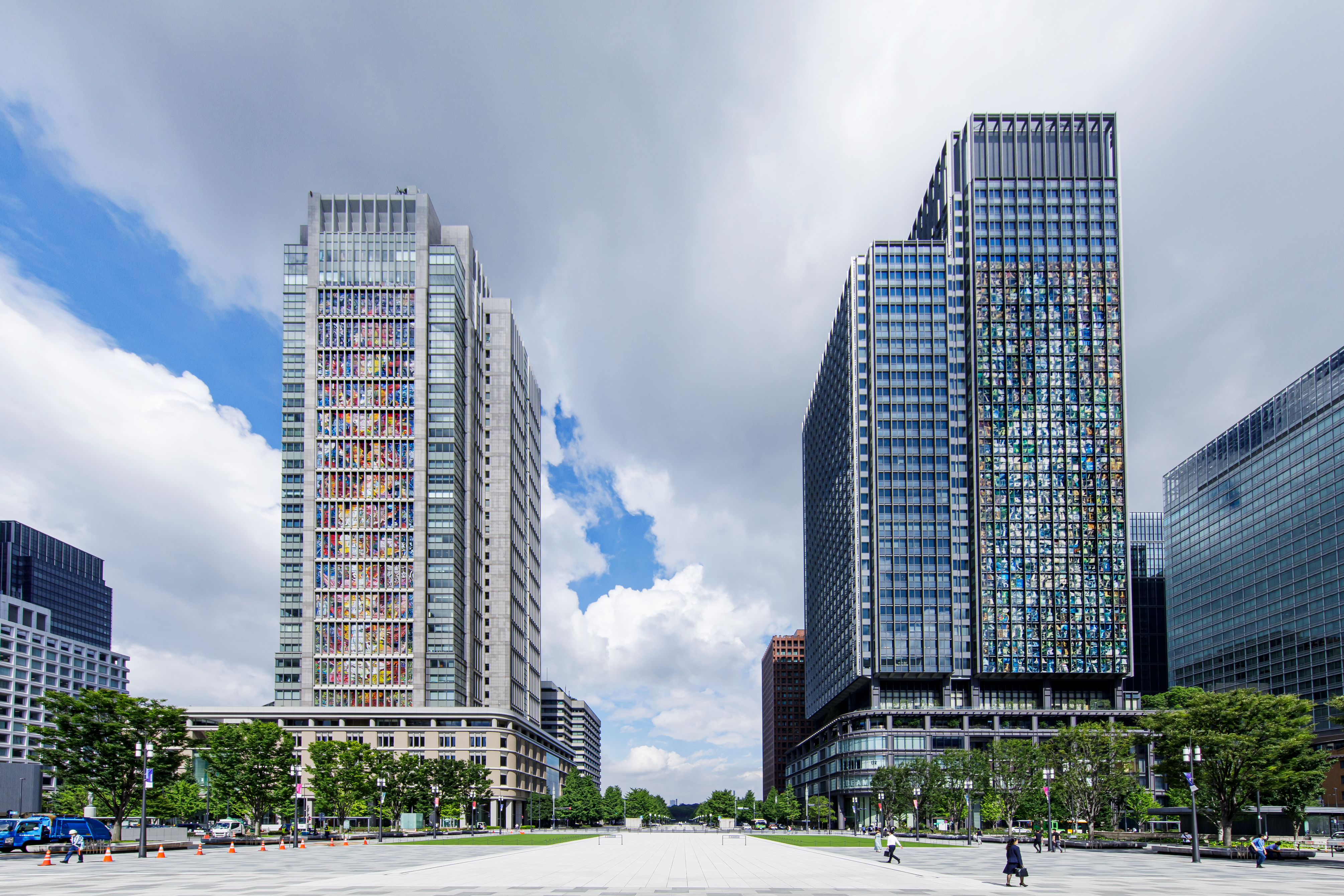 1. SUPER WALL ART TOKYO Drill Inc. Courtesy of Tokyo Tokyo FESTIVAL Special 13.

One caveat is that Tokyo is not necessarily the center of the global art market. Tokyo Art Fair, despite its efforts to attract global attention, is nowhere near Art Basel Hong Kong in its gravitas and appeal to the international art audiences. Despite the fact that Tokyo is home to thousands of art galleries, real estate structures make it difficult for dealers and artists to open larger spaces and studios in the city center. While Roppongi, with the Mori Art Museum and its neighboring galleries, and Tennozu Isle, with its new Terrada Art Complex, presents some hope to become new gallery hubs, Tokyo lacks the infrastructure to sustain an art market of the likes of other art world capitals. The fact that Japan often suffers from insularism and language barriers does not help open up the scene to foreign art enthusiasts, collectors, curators, and artists.

This Rapport will touch on some recent trends affecting 2021 Tokyo's contemporary art scene and aims to be a companion to anyone considering moving to the city to pursue their artistic practices in the near future.


The Tokyo 2021 Olympics


2020 was supposed to be Tokyo's golden year. The Tokyo Olympics were set to open right at the eve of the global pandemic crisis. By spring 2020, the decision to delay the Olympics to 2021 was rapidly taken by Japanese authorities to prevent the spread of the coronavirus. This caused a lot of stress on the art scene: many public art installations and urban spaces activations were put on hold. Many major exhibitions found themselves opening to an empty audience. However, a glimpse of hope emerged in the summer of 2021. Alongside the Olympics, Tokyo Tokyo FESTIVAL Special 13 organized multiple public art installations leading up and during the Games. Highlights included Rhizomatiks' Light and Sound Installation "Coded Fields," SUPER WALL ART TOKYO, a pair of large-scale mural art installation, approximately 150m height and 35m in width, appearing on the glass wall of landmarks Marunouchi Building and New Marunouchi Building, and [mé]'s masayume, a gigantic floating face sculpture made of submissions of faces from all nationalities, genders, and age ranges.


2. [mé], masayume, 2021. Photo: KANEDA Kozo. Courtesy of Tokyo Tokyo FESTIVAL Special 13.

One has to note that the general consensus was one of confusion and disillusion towards the government's decision to carry on a major tourist event in the middle of a pandemic. In a July 2021 poll, only 37% of the population surveyed reported that holding the Games with no spectators was an appropriate decision. Many expressed their frustration to the government's decision to serve the interest of corporate sponsors rather than the interest of public health.

This state of affairs is illustrated in Masahide Matsuda's Ripples installation, which the artist completed in August 2021. Matsuda placed a half-logo of the Olympics in one of Tokyo's iconic garden ponds, and the resulting water reflection suggests the alternate reality which the Japanese public never got to experience. Holding the Olympics in a state of emergency was a bold decision, which will be remembered for years to come.


3. Masahide Matsuda, Ripples, 2021. Team: LED: Yuki Shimizu. Cooperation: Atsuhiro Miyake, Yu Takag. Advisor: Yoshida Yamar. Photo: Hidemasa Miyake, Noriko Nakazato. Courtesy of the artist.


Keep Calm and Carry On


Despite the pandemic, Tokyo's contemporary art scene stood out for its resilience and active pace. Even in states of emergencies and museum closures, youth-driven exhibitions and pop-up happenings were very much alive. This enthusiasm and perpetual activity is a signature of the Japanese art scene. Tokyo never stops working. Curators and artists were active during this period – not only with digital initiatives but also in planning future physical exhibitions. A special mention has to be given to The 5th Floor, a new curatorial space devoted to experimental exhibitions and its satellite residency space, HB.Nezu, also open to curatorial projects. Both The 5th Floor and HB.Nezu had full programming throughout 2021, with back-to-back exhibitions since January 2021. A nexus for artistic community, these new East Tokyo spaces – ran by curator and artist duo Yuu Takagi and Jukan Tateisi – present a breath of fresh air for the future of Tokyo's contemporary art scene.



Tokyo never stops working.

4. HB.Nezu, spring and summer 2021. Above: CCP Gallery pop-up exhibition, spring 2021, HB.Nezu. Photo: Akimi Ota. Below: "East-East Vol.4: The Curio Shop", June 2021, installation view at HB.Nezu. Photo: Naoki Takehisa.

Other larger galleries also opened their doors in 2021, including the much-awaited grand opening of the new NANZUKA Gallery. Previously underground, the mega-gallery – incredibly popular with young international audiences – opened a new space with Tetsuya Nakamura's custom paint facade and Hajime Sorayama's design emblem, in the heart of Harajuku's fashion district. This is the third space NANZUKA operates in Tokyo, in addition to a fashion, accessories, and art toys shop in Shibuya's PARCO mall, and 3110NZ, a sushi restaurant/gallery in Naka-Meguro. NANZUKA's fresh business model is notable for its inclusion of audiences outside institutional contemporary art. By firmly establishing itself in Harajuku, NANZUKA will cater to the same sneakerheads and hypebeasts who travel to Tokyo to "cop" the latest "drops" from their favorite artists and designers.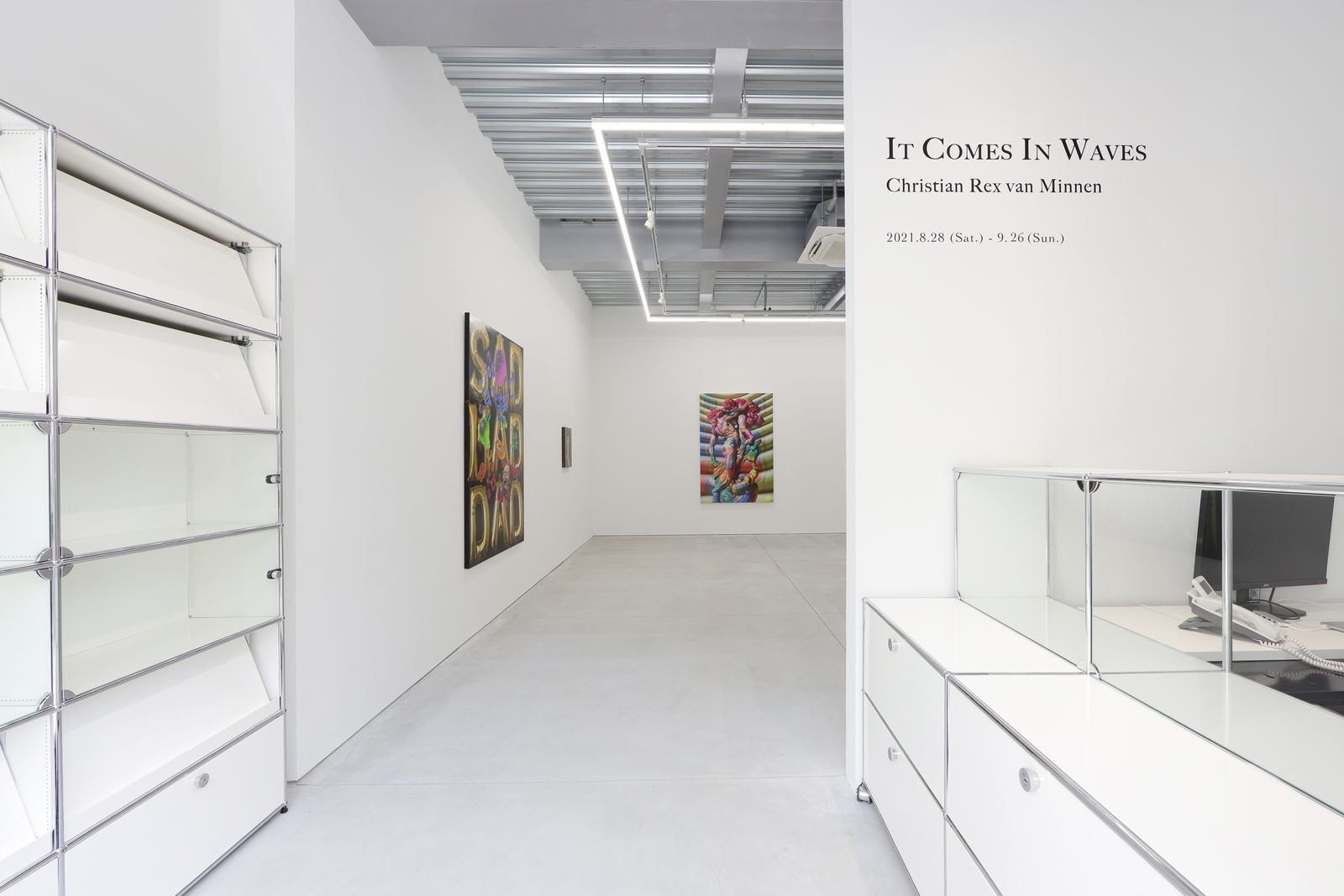 5. Nanzuka Gallery's new exhibition space in Harajuku. Christian Rex van Minnen, "It Comes In Waves", August 2021. Installation view. Courtesy of Nanzuka.

ANB Tokyo also stands out as a new space open to youth-driven exhibitions, favoring experimentation and academic interpretations. The space has had a promising line-up of exhibitions. Their asset comes from their large multi-purpose and multi-level space, which consolidates activities and projects which would otherwise be spread and divided throughout the city.


6. ANB Tokyo (Alternative Box Tokyo), front facade. Courtesy of ANB Tokyo.

Finally, as previously mentioned, the rise of Tennozu Isle and Terrada Art Complex including the WHAT Museum, as Tokyo's gallery hub is worthy of consideration. Spearheaded by the giant warehouse company Terrada, Tennozu's location next to Haneda airport and dominantly postmodern architecture is the closest Tokyo's art scene has to a Dubai or Hong-Kong flair. Talks about constructing a freeport adjacent to Tokyo's Haneda airport come as no surprise in this line of commercial development.


7. Distance from Haneda Airport to Terrada Art Complex. Courtesy of Google Maps.


Looking Beyond Borders


As mentioned in the introduction, risks of insularism are rampant in Tokyo's art scene. Because of coronavirus travel restrictions, Japanese borders remain closed to tourists to this day. Japan's geographic isolation carries the risk of deterring art collectors and enthusiasts from purchasing Japanese art outside of Japan. However, the 2021 edition of New York's Art on Paper fair stands out as an example for the international demand for Japanese art.


8. Art on Paper, New York, 2021. Photo: Insun Woo.

Focusing on modern and contemporary paper-based art, Art on Paper brought together nearly 75 US-based and international galleries this year. Two galleries from Tokyo, with spaces in New York, participated: SEIZAN Gallery and the Tolman Collection of New York. SEIZAN Gallery presented 7 works by the Shiga-based artist, Toshiyuki Kajioka. Using sumi ink and graphite pencil, Kajioka depicts the surface of a flowing river, which has been his sole subject matter for the past twenty years. At the fair, his paintings exerted a soft yet powerful presence with their dark surfaces shimmering and undulating under the light. The Tolman Collection of New York presented prints made by various Japanese artists, including Shinko Araki, Shinichi Nakazawa, Toko Shinoda, Kazutoshi Sugiura, Yoshikatsu Tamekane. With their gently glowing surfaces and traditional subject matter, the works at the Tolman Collection imbued the space with elegance.

Allison Tolman commented, "of course the crowds are different, but I am pleased to say that in each case the work that I showed by contemporary Japanese printmakers was well received. Many people of course know about famous woodblock artists from bygone days like Hokusai or Hiroshige and I feel it's imperative to let people know about the technical skill of today's great masters like Toko Shinoda, who just passed away this March at the venerable age of 107."

While Japanese contemporary art continues to appeal to a global audience, it is usually a handful of so-called "star artists," such as Yayoi Kusama, Yoshimoto Nara, and Takashi Murakami, who receive much of the attention. It is encouraging to see galleries in Japan participating in art fairs—despite COVID restrictions—to introduce other artists, including printmakers, to an international audience.


9. Toko Shinoda, Harmony, 2003. Courtesy of Allison Tolman.


The NFT Craze


Finally, we cannot write a Rapport about any art scene today without mentioning its digital transformation. NFTs are on the rise, and it is surely felt in the Japanese capital. Tokyo's blockchain movement, lead by a few notable start-ups – including Startbahn – can be felt throughout the art and fashion scenes. Early adopters include manga publishing houses and tech-driven fashion brands, that are issuing NFTs to consolidate the status of their rare manga prints and haute-couture garments as artworks. The recent Sotheby's NFT-only sale "Natively Digital" featured the work of Ryoji Ikeda, a Japanese visual and sound artist. Haroshi, an acclaimed sculptor known for his use of recycled skateboard decks, launched an NFT sale in August 2021. NANZUKA, who also represents Haroshi, presented Midas α, a series of woodcarvings from artist Ryuichi Ohira showcasing the "B" currency sign, short for Bitcoin at Art Basel Hong Kong 2021. Finally, the British Museum has recently announced a collaboration with NFT start-up LaCollection for an auction sale of ukiyo-e prints coinciding with a Hokusai exhibition entitled "The Great Picture of Everything."


10. Ryuichi Ohira, Midas α, 2021. Burned wood, gold plate. Courtesy of Nanzuka.


Concluding Thoughts


As we have mentioned, Tokyo's current art scene is not free of issues. International artists find it very hard to settle in a city which mostly caters to Japanese collectors. Artistic production is pushed to meet strong domestic market demands, yet language and cultural barriers present obstacles to entry for most foreign artists, collectors, dealers, and curators. This does not mean foreign artists are not moving and settling in Tokyo. We have met numerous non-Japanese artists based in Tokyo, but most agree their practice is isolated. Some artists create works in Tokyo and sell overseas to neighboring Asian collectors – especially to South Korean and Chinese buyers. Others have fully integrated into Tokyo's gallery system through a series of self-started projects, group exhibitions, and tendencies to cater to a commercial demand.

From the Japanese side, gallerists and museum professionals agree that Tokyo is behind many of the art world capitals because of its commercial focus and fragmentation. The lack of cohesiveness in the Tokyo art scene leads to an unbalanced pyramid, dominated by a few commercial galleries and major museums at the top, and an incredible number of smaller operations at the bottom. That said, new consolidated "umbrella" spaces and neighborhoods, such as ANB Roppongi, Terrada Art Complex, The 5th Floor, and HB.Nezu provide great solutions to counter that effect.

Despite these issues, most people agree that Tokyo remains one of Asia's key cultural capital. Even though it does not have Hong Kong's international transactions, Singapore's freeport, or Beijing's massive capital, Tokyo is – and will remain to be – an incomparable source of contemporary art production and inspiration for artists around the world. The Japanese working ethic and diligence, especially during catastrophes such as this pandemic, is admirable and will continue to propel Tokyo to the forefront of the creative economy, especially in the next-gen NFT age.


---
Published by:



e-issues.globalartdaily.com

A Global Art Daily Agency FZ-LLC subdivision.
Copyright, 2015-2023.
For reproduction, please contact us.