BIEN Opens Two Solo Exhibitions in Island Japan and Parcel


By Sophie Arni

Published on April 27th, 2021

BIEN is an artist who does not do things halfway. This month, the artist did not open one, but two solo exhibitions at Island Japan and Parcel, two galleries located in Tokyo's Shibuya and Asakusa districts. Entitled DAWNDUSKDUST, the two-part exhibition was an absolute success. With improved techniques, stunning pastel hues, and winning experiments with photography and installations, BIEN has matured ever since I last interviewed him three years ago for Global Art Daily. These two solo exhibitions have cemented his status as a conceptual artist with a flair. He is, in my opinion, one of the top young Japanese artists to look out for in Tokyo's contemporary art scene.


1. BIEN "DUSKDAWNDUST" at ISLAND, BLOCK HOUSE, 19 March - 18 April 2021. Photo: KABO. Courtesy of ISLAND.

I first discovered BIEN's wood panels in 2018 at BLOCK HOUSE – a unique venue located in the heart of Shibuya, Tokyo, which promotes experimental works by giving space for young artists to hold group and solo exhibitions. I later curated BIEN's work for a large group exhibition, Count The Waves: Seeing Invisibility at the Chinretsukan Gallery at Tokyo University of the Arts in 2019. I commissioned him a work called Day for Night, which later got acquired by Takahashi Ryutaro, one of Japan's foremost contemporary art collectors. The large wood panel is currently showing at WHAT Warehouse of Art Museum.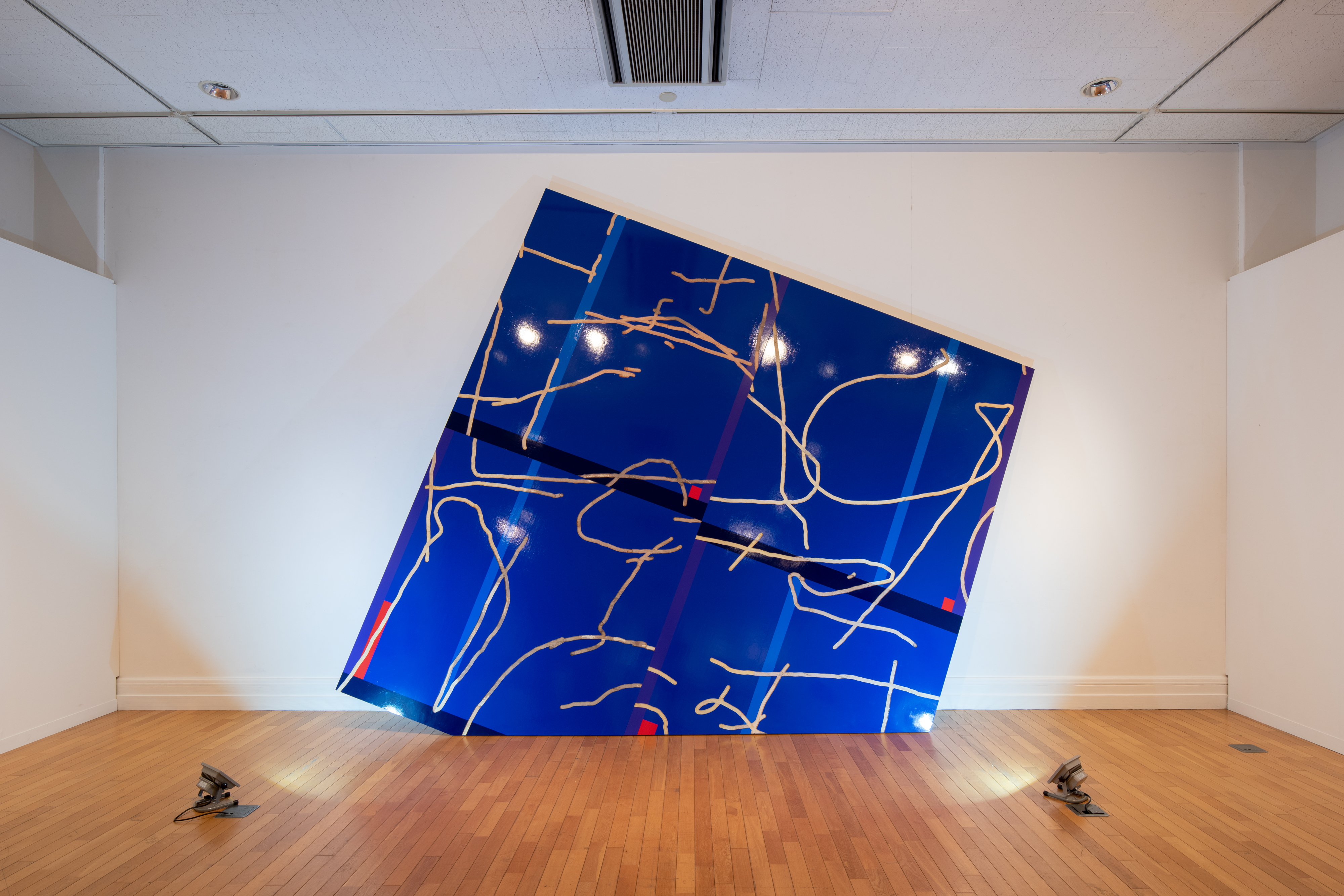 2. Above: BIEN, Day for Night, 2019. Cutting sheet on wood. Installation views of Count the Waves: Seeing Invisibility, Chinretsukan Gallery, Tokyo University of the Arts, March 2019. Photo: Masataka Tanaka. Courtesy of Department of Arts Studies and Curatorial Practices, Graduate School of Global Arts, Tokyo University of the Arts.
Below: Installation view, Inside the Collector's Vault Vol.1, Warehouse of Art Terrada (WHAT), Tokyo, Warehouse Terrada. Photo: Keizo Kioku. Courtesy of WHAT.


What first drew me to BIEN's work is his ability to translate the complexity of today's web media into a universal abstract language. From old mangas (both Japanese and American), BIEN got into figurines and later into the language of graffiti and street art in Tokyo's urban maze. He is also very much an artist of the internet: active on social media, he often refers to the dense networks of images that flow through his screens. From these busy environments, BIEN distills pure lines. He fabricates his own language, instantly recognizable and understood by all.








"Up until now, I have been thinking of the world as being separated into "fiction and non-fiction". However, now that we carry around a "single light" called a smartphone, the world has become a simple "one to one" entity, and everyone is living in their world. With the Coronavirus clouding the future of the world and the individual physically isolated, reality has overtaken fiction and fiction has intervened into reality."

- BIEN, DUSKDAWNDUST artist statement




Like many artists of his generation, BIEN comes from a background outside the traditional confines of the art world. He studied graphic design, and this influence is palpable throughout his work. His style of visual communication is clear, and he is able to present an attractive version of his concepts to an audience both in and out of the traditional art crowd. He cares about making his work accessible to all, often evoking a sense of place or search for direction – themes we can all relate to as we are slowly coming out of a year-long hiatus.



3. BIEN and Lucas Dupuy, in collaboration with Out of Museum, Parallel Archeology, 2020. Mixed media. First produced and exhibited at PARCO 2F Oil by Bijutsu Techo, Shibuya, Tokyo in July 2020. Designed with the help of Sounumata. Exhibited at "DUSKDAWNDUST" at Parcel Tokyo, 13 March - 30 April 2021. Photo: Sophie Arni




"The everyday scenes uploaded daily on Instagram throughout the world are like extensions of a scene from a movie."
- BIEN, DUSKDAWNDUST artist statement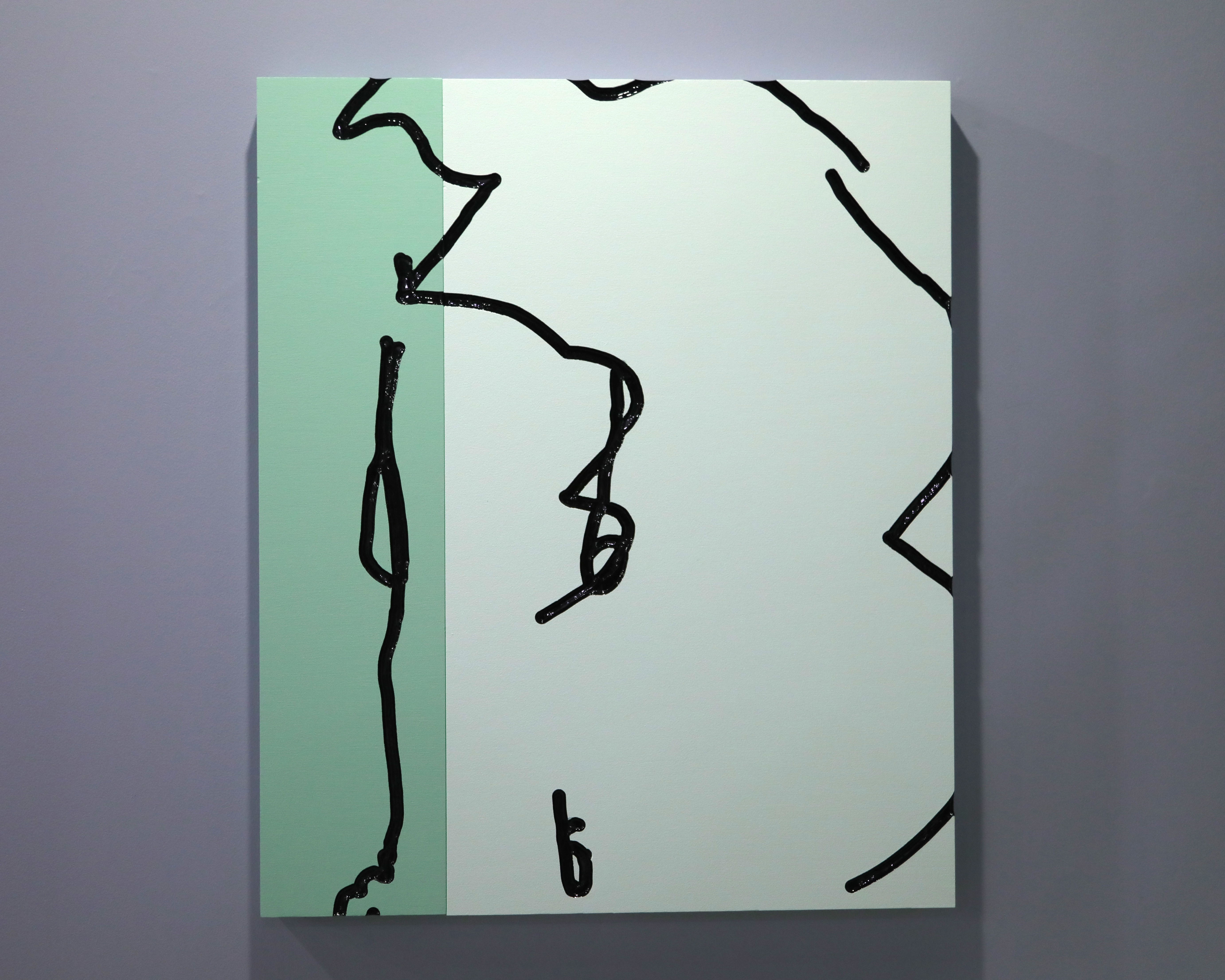 4. Above: BIEN "DUSKDAWNDUST" at ISLAND, BLOCK HOUSE, 19 March - 18 April 2021. Photo: KABO. Courtesy of ISLAND. Below: Detail view. BIEN "DUSKDAWNDUST" at Parcel Tokyo, 13 March - 18 April 2021. Photo: Sophie Arni




"I was taking a walk in my neighborhood on a day when the air was clear, during the stay-at-home period. As I was walking aimlessly, it was dusk, and from the sun falling in the west, everything standing there made a shadow in the same direction."
- BIEN, DUSKDAWNDUST artist statement





5. BIEN "DUSKDAWNDUST" at ISLAND, BLOCK HOUSE, 19 March - 18 April 2021. Photo: KABO. Courtesy of ISLAND.


About the color palette, BIEN tells me that he was inspired by photographs he took during dawn and dusk, going back to the title of the exhibition. Colors of the skies, mixed with more striking oranges, yellows, blues, and deep purples that are reminiscent of his previous works in street art, speak of a balance between nature and city, between wilderness and the saturated street. He exhibits photographs next to his wood panels, offering the audience a glimpse into his inspiration.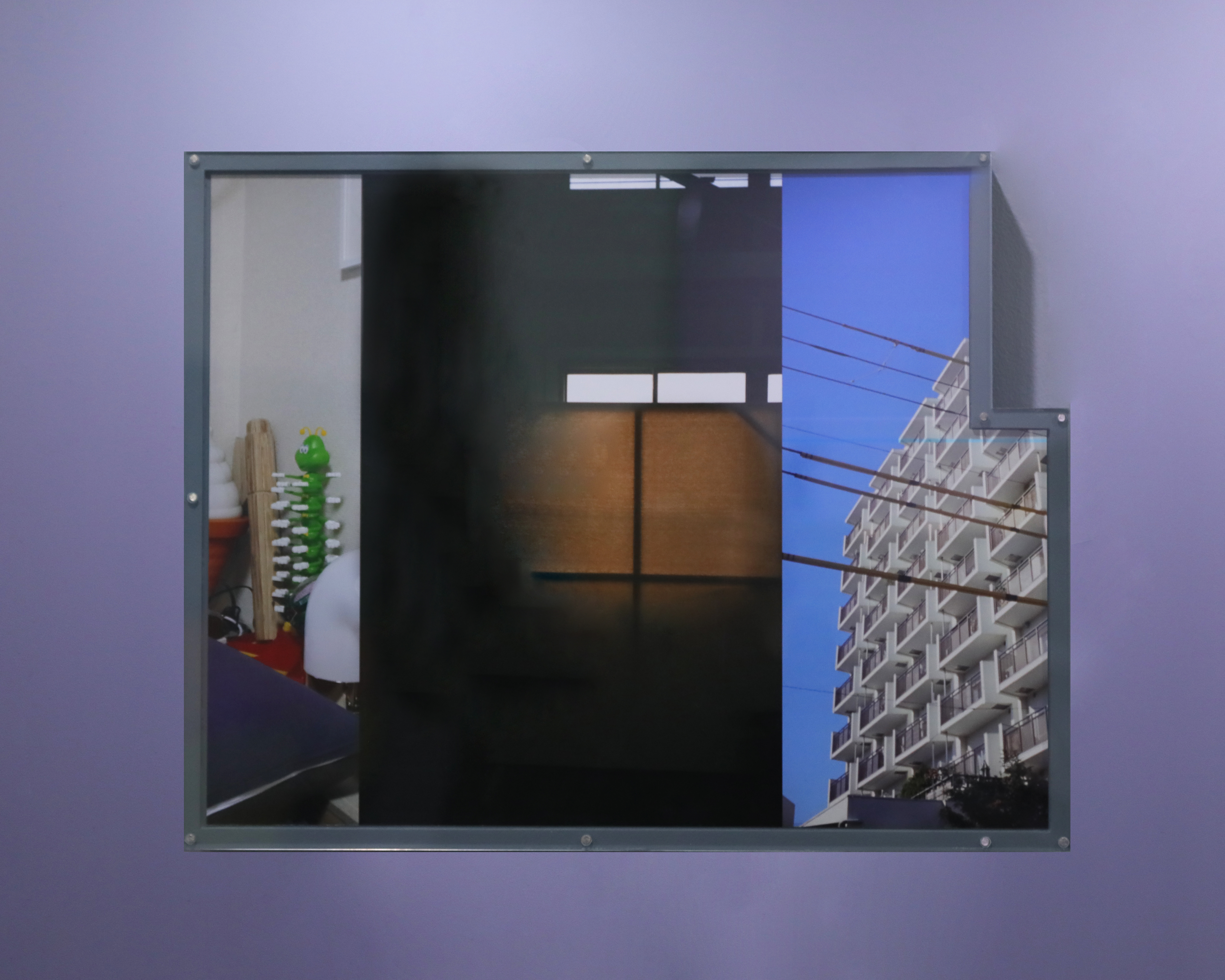 6. BIEN "DUSKDAWNDUST" at ISLAND, BLOCK HOUSE, 19 March - 18 April 2021. Photo: KABO. Courtesy of ISLAND.




"Up until now, I have been creating drawings inspired by "symbols" seen in anime, cartoon characters and letters. However, if fiction and reality are mixed, perhaps drawing fictional images is not only shaping an imaginary world, but also breaking the boundaries of the fictional and the reality by the lines I draw. Like the lines and floaters reflected in my eyes or the dust rising in the background, my drawings connect the fragments of light, the sun light, and the light from my smartphone."

- BIEN, DUSKDAWNDUST artist statement




BIEN's new solo show is titled DAWNDUSKDUST, a reference to the topic of light but also a reflection of our post-lockdown reality. The fact that this show is divided into two chapters is quite novel and interesting, an idea I recommend more artists to think about. Why limit yourself to activating one space when you can activate two? BIEN has something interesting to offer in both galleries.

We start at Parcel Tokyo, and enter gorgeous lavender rooms. The whole space feels afloat, like entering a dream stage. His major, bigger-size wood panels are exhibited there, breaking away the dream into subchapters. Some use starker colors, some use softer colors. His lines have rhymth, as if a song was playing in the background to illuminate the space as the eye travels from one panel to the next.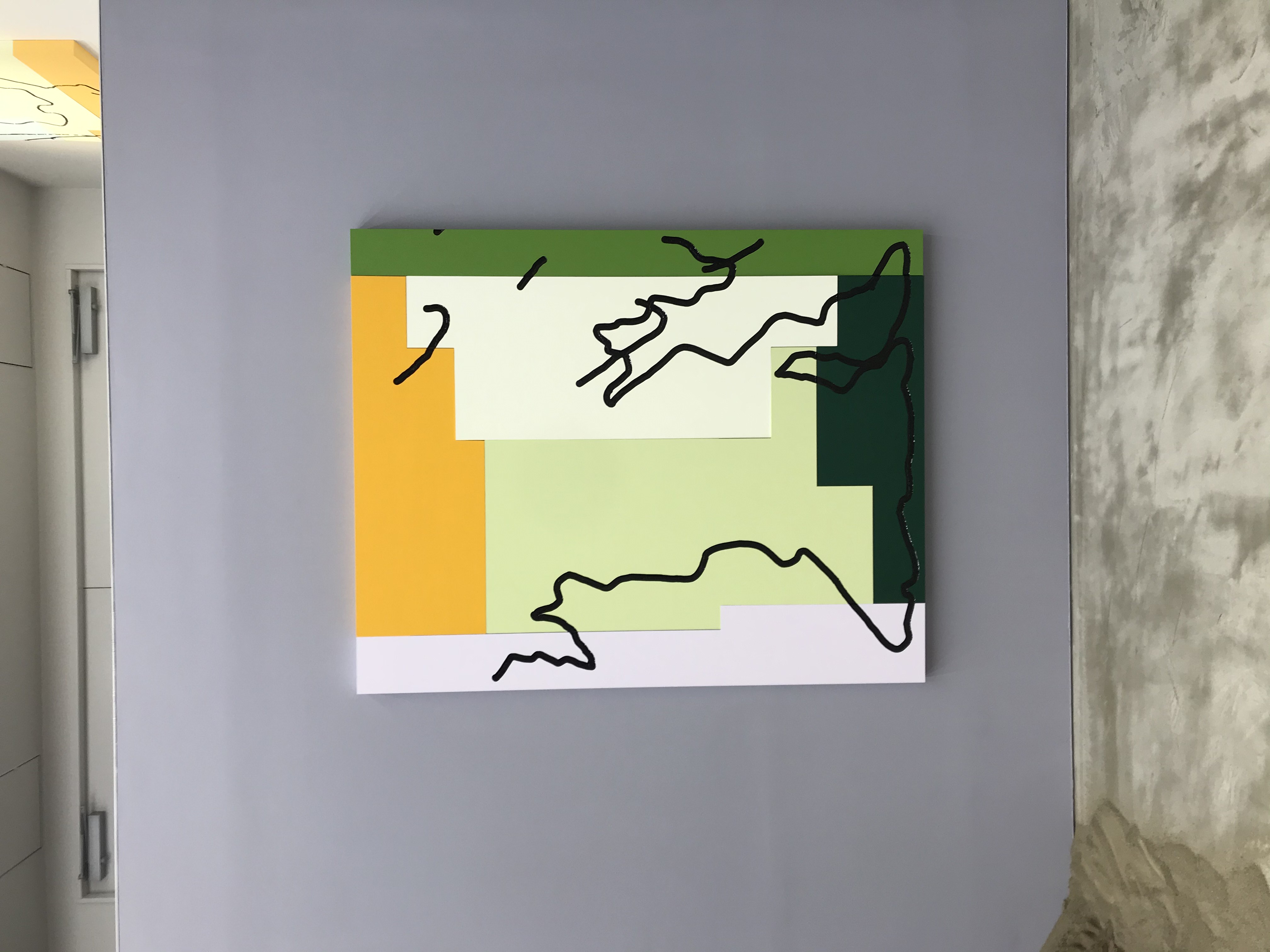 7. BIEN's exhibition DUSKDAWNDUST at Parcel Tokyo, 13 March - 30 April 2021. Photo: Sophie Arni


BIEN's lines are heavy in meaning: do not be fooled by their simple appearance. A lot of thinking and research goes into how each line is placed and how each panel is placed on the wall. A point in case, as his exhibition was ending, BIEN changed the layout of his panels to resemble something else. He expanded the shape of each panel, took one piece out, and left blank space in between.


8. BIEN, Atmospheres, 2021. House paint, acrylic on shaped panel. Solo exhibition DUSKDAWNDUST at Parcel Tokyo, 13 March - 30 April 2021. Image courtesy of Parcel Tokyo.


Again the idea of rebirth and renaissance comes through: BIEN manages to shift the meaning of his piece in the midst of his exhibition. Much like the digital world we live in, which requires constant updating, and constant new waves of content, BIEN changes the shape of his wood panels to provide new visual experiences. The result? Viewers visit the re-activated exhibition space again.

One of my favorite parts of the exhibition was seeing his artist books. Displaced on the mezzanine level, these self-made zines give another glimpse of the research and moodboard that goes behind the final products. I particularly enjoyed looking at one of the Google Maps itinerary from his big European trip. BIEN took a bus route from Switzerland to Germany, to France, to the UK. The bus route makes for an interesting shape. It is as if BIEN's lines highlight his journey rather than the destination.



9. BIEN's notebook, exhibited at DUSKDAWNDUST at Parcel Tokyo, 13 March - 30 April 2021. Photo: Sophie Arni


We move to the second exhibition at BLOCK HOUSE's Island Japan gallery. The tying element between the two exhibitions is the sandbag that the artist physically carried from one gallery to the next.

Taking the iconic JR Yamanote line which connects Tokyo in a perfect circle, BIEN's took a sandbag from Parcel to Island: from one end of the city to the next, leaving a trail of sand behind him. If that's not a beautiful metaphor for mark-making, I don't know what is. One gets greeted at Island with the sand from Parcel, a fine trail and the sand bag that has been placed against a pillar. On an Ipad, a video of the artist traveling through the city shows the installation process. A poetic, inventive, and well-executed means to connect the two exhibitions together.



10. BIEN "DUSKDAWNDUST" at Parcel Tokyo and ISLAND, BLOCK HOUSE, 19 March - 18 April 2021. The last four photos: KABO. Courtesy of ISLAND.


I have spent most of the past year at home, like many, working and socializing remotely. Because of the pandemic, I have only seen BIEN's works through the iPhone screen. It was a true pleasure to experience the physicality of his wood panels again. His technique – which previously consisted of cutting sheet stuck on wood panel, from which he would carve out his signature lines – has now evolved to painted wood blocks, constructed together like puzzle pieces with glossy carving finishes. His lines are still there: they are perhaps less busy than before and in this sense, reflect better the quiet storm that we have all gone through in 2020.

The most noticeable evolution in BIEN's works is in the color palette. Acrylic paint offers endless more possibilities than cutting sheets: from pastel purple to greens and yellows, viewers could sense the awakening in his work. I personally felt like walking into a ikebana flower bouquet. BIEN created an explosion of spring colors, ready for contemplation, ready for rebirth.

From the impeccable presentation to his well-articulated artist statement, I can sense that BIEN has matured. His worldview is more complex than the young artist I met three years ago. He ponders over our digital existence with elegance and abstraction, and I can't wait to see where his career and vision takes him next.


---
BIEN's solo exhibition DUSKDAWNDUST ended on April 18th, 2021 at ISLAND, BLOCK HOUSE, and ends on April 30th, 2021 at Parcel Tokyo.

BIEN (b. 1993, Tokyo) graduated from Tama Art University in 2017. He primarily uses drawing and painting to represent his abstract reaction to street culture and animation. Focusing on the forms created by fictional characters such as those in anime, as well as letters, and symbols, BIEN develops abstract expressions that dismantles and reassembles their forms and original meanings. In 2016, he participated in 'Living, Daylights, Room', group exhibition at Anagra Gallery. He also participated in SIDE CORE's project 'Road · Line · Figure' at Gallery TRAX, Yamanashi and 'Reborn-Art Festival' held in Ishinomaki (2017). Other group exhibitions include 'New Art Festival 2017: Loneliness of 150 years' in Iwaki, Fukushima prefecture (2017), 'Rebel Without a Cause' at the Watari Museum of Contemporary Art, Tokyo (2018). In 2018, he alsoheld his first solo exhibition at Block House, Tokyo entitled 'Woozy Wizard' where he presented his canvases, drawings as well as a large floor installation. Three years later, he held 'DUSKDAWNDUST', two solo exhibitions at Parcel and Island Japan (2021).

Follow BIEN on Instagram.

Island is a gallery based in Tokyo since 2010. Since opening its doors in 2010, gallery director Haruka Ito has been involved in a variety of activities, including holding exhibitions and participating in international art fairs, serving as the main director of Art festival "Tekkojima Festival" and "Tennoz Art Festival", a mural painting program, as well as the art director of "101 Contemporary Art Fair". In 2016, the gallery moved into a new phase with the relocation of the space to the modern architecture of BLOCK HOUSE in Shibuya.

Follow Island on Instagram.

Parcel opened its doors in June 2019 in Tokyo's Nihonbashi Bakurocho district, close to the traditional Asakusa area. Using its distinct former parking lot converted into a white cube, PARCEL aims to function as an existence in between a project space and a commercial gallery.

Follow Parcel on Instagram.

Published by:



e-issues.globalartdaily.com

A Global Art Daily Agency FZ-LLC subdivision.
Copyright, 2015-2023.
For reproduction, please contact us.