Global Art Daily E-Issues Info — Editorial Board

EDITORIAL BOARD
2020-Present




Founder,
Editor-in-Chief
Sophie Mayuko Arni


Founder, Editor-in-Chief (2020-)
Based in: Dubai

Sophie Mayuko Arni is an arts professional, curator and editor based in Dubai, UAE. With the aim to cross-pollinate ideas between cities, artists, curators of the Arabian Gulf, she also founded Global Art Daily Agency, a contemporary art agency with curatorial and publishing activities. Since 2015, she has authored more than 100 texts on artists and exhibitions contributing to the UAE's burgeoning art scene, and published print and web editions of GAD Magazine and Global Art Daily E-Issues with a homegrown team of editors and contributors.

Originally Swiss-Japanese, she started the "East-East: UAE meets Japan" exhibition series in 2016, exploring similarities between traditional and contemporary cultures of the UAE and Japan. Now in its fifth volume, the exhibition series brought together the works of Farah Al Qasimi, Alaa Edris, Hashel Al Lamki, Lamya Gargash, waiwai research and design agency, Khalid Mezaina, Shaikha Al Ketbi, Christopher Joshua Benton, and Rintaro Fuse in various independent venues in Abu Dhabi, Dubai, Tokyo, and Atami, including the NYU Abu Dhabi Project Space (2016), CHI-KA Space Alserkal Avenue (2017-18), HB.Nezu (2021), and Atami Art Grant (2022).

Most recently, she curated Lamya Gargash's fifth solo show "Isthmus" at The Third Line Gallery (May 2023, Dubai), "Gravitation" by Jukan Tateisi, Shōei Matsuda, and Takeshi Yasura at SRR Project Space (June 2023, Tokyo), and "The Big Flat Now" by Shōei Matsuda at Dubai Festival City Mall (September 2023, Dubai).

Championing Arab and Asian contemporary artists, Sophie has also written for Arab News Japan, SOLE Magazine, and The Fiker Institute, and participated in talk panels about the Middle East and Asia's rising art scenes for the Gulf-China Forum. In 2022, her efforts to bridge the UAE and Japan's artistic activities was recognized by the UAE Embassy in Japan as part of the 50th Anniversary of UAE-Japan Diplomatic Relations.

Prior to her curatorial roles, Sophie interned at various arts organization in London and New York, including Sotheby's, Christie's, and the American Friends of the Musée d'Orsay. She graduated with a B.A. in Art & Art History from New York University Abu Dhabi and with an MPhil in Arts Studies and Curatorial Practices from the Graduate School of Global Arts, Tokyo University of the Arts.
Contributing Editor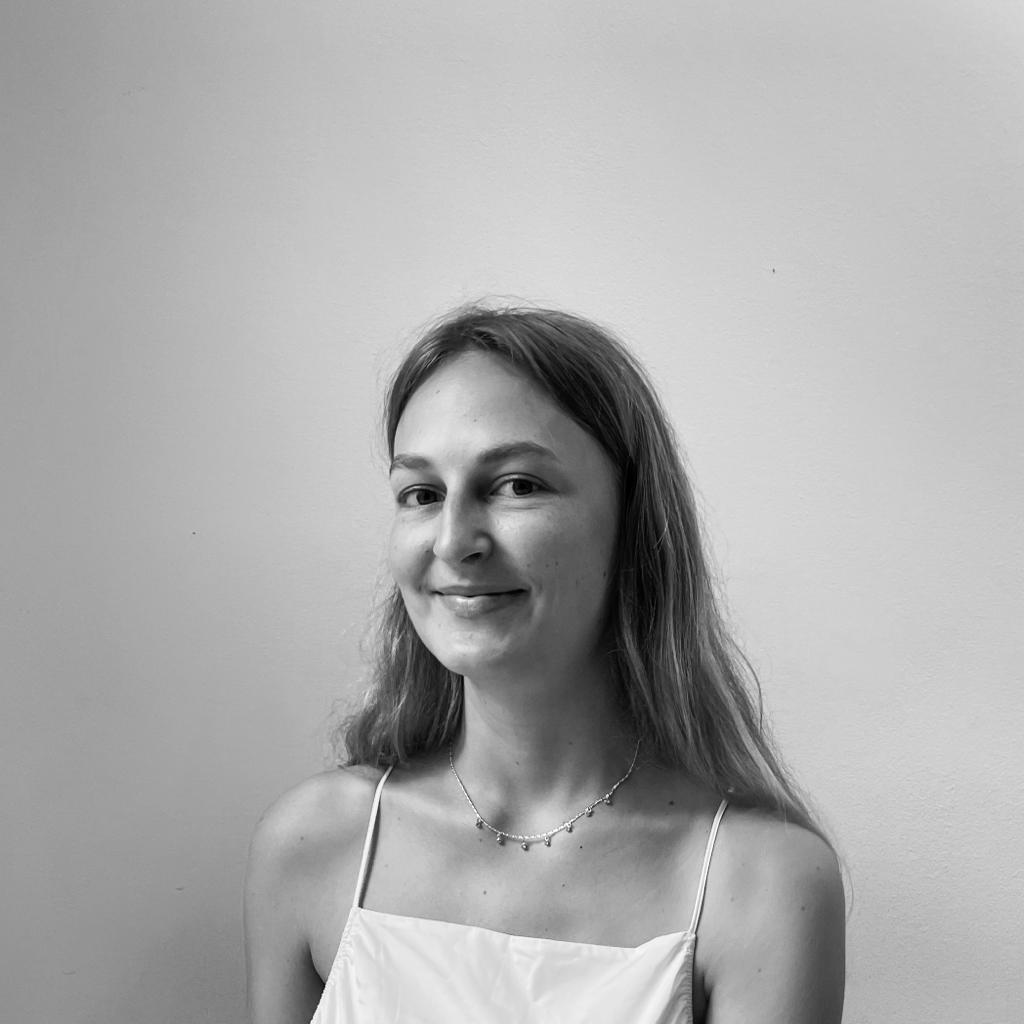 Susanne Niemann

Senior Editor (2021-23)
Based in: Abu Dhabi-Venice

Susanne Niemann is a research fellow at NYU Abu Dhabi with an interest in urban and environmental narratives in the Gulf in contemporary art and culture. Susanne worked as a gallery assistant with an Italian gallery, and as a cultural programmer and researcher with educational and ethnographic projects in the UAE and Germany. She studied Media and Anthropology at NYU Abu Dhabi.
Senior Editor
NiccolòAcram Cappelletto

Senior Editor (2021-23)
Based in: Abu Dhabi-Venice

NiccolòAcram Cappelletto is a Postgraduate Research Fellow at NYU Abu Dhabi based in Treviso and Abu Dhabi. After completing his B.A. in Art History with specialisations in Political Science and Heritage Studies, he is conducting research on the connections between heritage and contemporary art in the context of postcolonial Italy. Recently, he collaborated on the Paris Bible Project with NYUAD and the Louvre Abu Dhabi on the study of bible manuscripts from the XIII century. Niccolò worked as a gallery and curatorial assistant with galleries in Venice, Paris, and Abu Dhabi. Interested in decolonial and demodernising practices, he believes in the need to translate into an accessible practice the heavy theoretical frameworks of the present.

Senior Editor
Insun Woo


Senior Editor (2021-23)
Based in: Istanbul-Abu Dhabi-Seoul

Born in South Korea, Insun Woo grew up in England, Bulgaria, Korea, Russia, and Japan. She is currently based in Abu Dhabi and New York City. After spending her freshman year exploring various fields—from political science to philosophy to computer science—she is pursuing a B.A in Art & Art History at NYU Abu Dhabi. Currently, her interests lie in creating spaces for those who have been silenced throughout history and fostering learning & dialogues through the arts.

Editor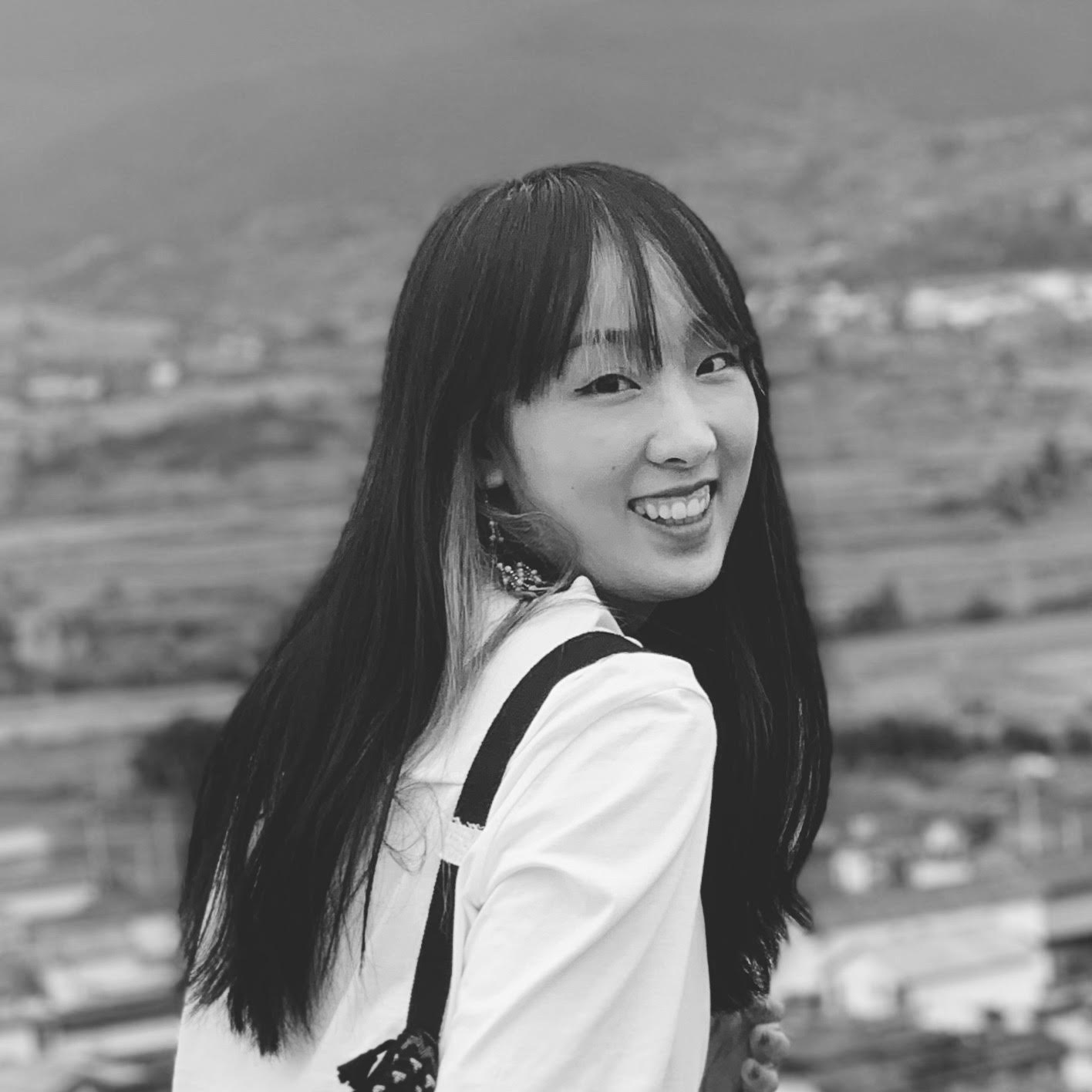 Amy Qian


Editor (2022-23)
Based in: Abu Dhabi-Shanghai

Amy Qian is from Wuxi, China. She is a third-year student studying Art & Art History at NYU Abu Dhabi. Amy has worked as a gallery assistant with galleries from Shanghai, Bergamo, Kampala, and Dubai. She has also curated the exhibition territories of bodies for NYU Abu Dhabi's Arts Proxy Program in 2022. She studied East Asian Art and Chinese Film at New York University, and is currently a Curatorial Assistant at NYUAD Art Gallery.
Past Editorial Boards: 2020-22
Editor

Sherry Wu

Editor (2021-22)
Based in: Abu Dhabi-Beijing

Sherry Wu (Yongyi) is an artist and curator based in Beijing and Abu Dhabi. A recent graduate of NYU Abu Dhabi, she studied Art & Art History with a concentration in East Asian Art History, more specifically in the history of aestheticizing Japanese tea ceremonies. Wu's practice is transdisciplinary, and includes art historical research, curating, graphic design, as well as film and new media. Wu designed the official hoodie for NYU Abu Dhabi Class of 2021 and she was the Director of Photography for the feature film The Good Woman of Sichuan (2020) directed by Sabrina Zhao. As a curator, she curated the section "Re: jection-flection-born" of the virtual exhibition Hyphenated Spaces: "The Cup and The Saucer" Reinterpreted hosted by Warehouse421, Abu Dhabi. She is interested in all forms of art and has an insatiable desire for originality and auteurism.
Managing Editor


Daniel H. Rey


Managing Editor (2020-21)
Based in: Abu Dhabi-Dubai

Daniel H. Rey is a Paraguayan-Colombian curator based in the United Arab Emirates. He is interested in contemporary art, radio, and artistic exchanges in the Global South. Daniel has recently curated WAW - we are wondering at Dubai's maisan15 and commissioned within the Jameel Youth Takeover. Currently working at Jameel Arts Centre, he was previously part of the audience experience team behind the Engage 101 art collecting platform and working on the term #YouthCuratingYouth. Daniel was trained in the visual and performing arts in Norway, Germany, the USA, and the Emirates. He has joined initiatives presented with the Guggenheim Abu Dhabi project, Warehouse421, Abu Dhabi Art, Jameel Arts Centre, and Alserkal Avenue. Daniel is a pioneer of microtheater in Abu Dhabi and formerly hosted Jangueo, the city's only radio show in Spanish via NYU Abu Dhabi's Howler Radio. He graduated from NYU Abu Dhabi with a double B.A. in Theater and Social Research/Public Policy.
Editor-at-Large,
Marketing Director


Ev Zverev


Editor-at-Large, Marketing Director (2018-2021)
Based in: New York City

Ev Zverev is a Russian filmmaker and photographer based in New York City. He was trained in visual storytelling and graduated from NYU Abu Dhabi with a B.A. in Film and New Media. He also happens to be fluent in Russian, English, and Arabic. His short films include Toothbrush (2016), Monster (2015), and Aphasia (2015) which was shortlisted at the Abu Dhabi Science Imagine Festival (2016). Fun fact: 'Ev' in Japanese means artist-samurai and it is pronounced like EV-erything.

Senior Opinion Editor
Copy Editor
Ashraf Mohiy


Senior Opinion Editor, Copy Editor (2020-2021)
Based in: New York City-London


Ashraf Mohiy is a Swiss-Egyptian doctoral candidate at Columbia University, whose work centers around the emergence of 'smart cities' and 'e-government.' He has spent the past few years working as an exhibition planner for a Paris-based cultural consulting firm on a number of different museum projects centered around the MENA region.
Design Collaborator
Amina Yahia

Design Collaborator (2020-2021)
Based in: Abu Dhabi-Cairo


Amina Yahia is an Egyptian visual artist and designer based in Abu Dhabi. Born and raised in Cairo, her artworks explore womanhood at large and recently focus on how Egyptian women are portrayed. A painter and illustrator by practice, Amina's interests are now turning to filmmaking and art history. She has lately supported interior and graphic design projects across the MENA region and is currently a fourth-year student at NYU Abu Dhabi.