How Pearl Lam Built Her Gallery Between China and Europe

By Sophie Arni

Published on June 28, 2022

In the thriving Asian contemporary art market, Pearl Lam is a force to be reckoned with. Owner and founder of Pearl Lam Galleries, she started organizing exhibitions in her early twenties in Shanghai and Hong Kong, new to the exciting world of post-1989 Chinese Contemporary Art. After a difficult start, she realized it took her 10 years to fully grasp her Chinese heritage, helped by discovering the intricacies and context of contemporary Chinese art history. The gallery has two active outposts, one in Shanghai and the other in Hong Kong, with a client base spanning the globe. She is also the founder of China Art Foundation, with which she created avenues for more dialogue between Europe and China, to enhance the understanding of Chinese art and create a more interconnected art world.

We caught up with Pearl Lam via Zoom call in London, and asked her about her start in the art world, recent exhibitions, and current curatorial visions.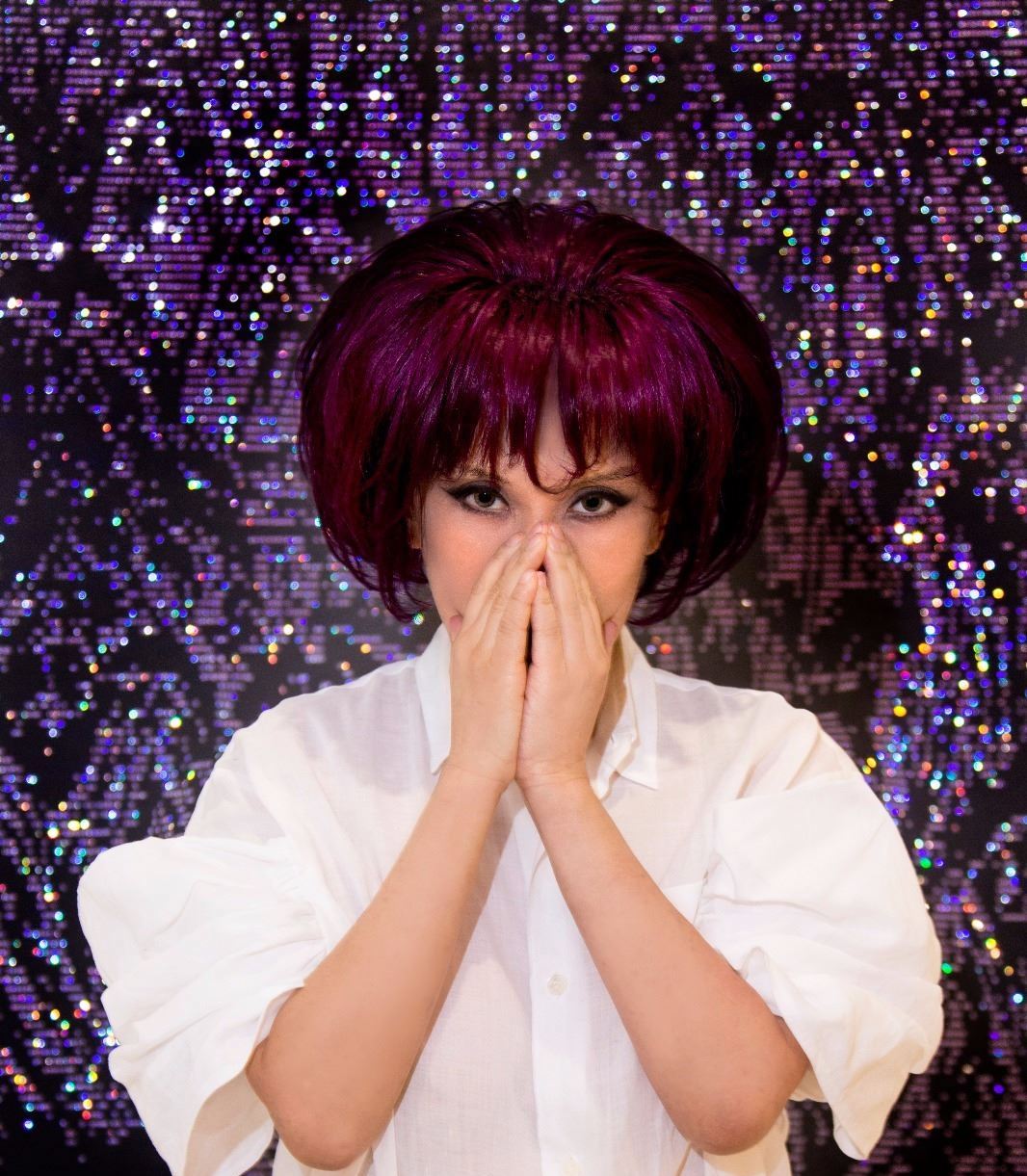 1.Pearl Lam Galleries booth at Art Basel Hong Kong 2022. Courtesy of Pearl Lam Galleries. 2.Portrait of Pearl Lam, courtesy of Pearl Lam Galleries.

Sophie Arni: Could you let us know how you got started in the art world? When did you first think about opening your gallery?

Pearl Lam: I wanted to go into a field that my family could not touch, and my only solution was art. My family knew nothing about art, so I proposed to open an art gallery. My father said no, that building an art gallery was frivolous. After my studies, I went back to Hong Kong, where I joined my father in his property development business. Thankfully, my salary was high enough to buy the said-frivolous things. With the first salary I got, I bought a Chinese artist's work in Hong Kong, at my friend's gallery. That's how I started. I would do three pop-up shows a year, with works that would come from my own collection, and lived between Shanghai and Hong Kong. The pop-up shows were completely interdisciplinary, and quite ahead of their time. I would show it all together, from Chinese literati to calligraphy, music, painting, and design. This was 1993, and the art crowd in Hong Kong did not understand. Showing contemporary paintings, ancient art, and design together was not seen as serious at the time.



With the first salary I got, I bought a Chinese artist's work in Hong Kong, at my friend's gallery. That's how I started.



Going to Shanghai was very difficult. I couldn't speak Mandarin at first. I had the level of an eleven-years-old Shanghainese. You know, conversational Chinese is very different than academic Chinese. I would first come to these artist meetings with my assistant, who was translating and taking notes.

The learning curve was steep. It took me 10 years before I told people I was Chinese. I felt superior coming from Hong Kong and came with this know-it-all attitude, which I didn't realize at the time. I first thought that all this talk about Daoism and Confucianism was not so exciting. You know, in the West, art is very much about street culture and politics. But it took me some time to realize how avant-garde it is to talk about these ancient teachings from Confucius. It is anti-revolutionary. It is even more conceptual than Western neoconceptualism, as the picture and poetry are interlinked. The image always emerges from text.


The learning curve was steep. It took me 10 years before I told people I was Chinese.


I'm very grateful for the artists who started to take me around the Chinese art world. This was the early 90s, there was not any market at all for this new contemporary art. I loved that spirit. Artists were making art for the art's sake.

S.A.: One of the main premises your curatorial vision has been to act as an international bridge for Asian art, particularly between Chinese artists and Europe. One of the prime examples is Awakening: La France Mandarine (2004), an exhibition you curated on the French influence on Chinese art. Could you tell us more about this traveling exhibition?

P.L.: The French really supported me in my early career. Jack Lang was quite a big supporter. The French consulate general would come to visit my exhibitions in Hong Kong, and connect me with French designers and artists. That's how the relationship started. I would travel to France, and my style of curating was seen as a serious endeavor. I curated this large exhibition in France in 2004, all based on Chinese literati.

The idea of cross-disciplinarity and not fitting into a neatly defined box was quite intuitive to me. I was not doing anything new, it all started with the Bauhaus movement. I was putting in context design and fine art in the late 20th century. There has always been a hierarchy between fine art and decorative art. We would not even put sculptures next to paintings in the classical museum codes.


2. Danful Yang's installation at Pearl Lam Galleries booth, Art Basel Hong Kong, 2022. Courtesy of Pearl Lam Galleries.

S.A.: You participated in this year's Art Basel Hong Kong. After the pandemic, particularly affecting Hong Kong, what are your thoughts on Hong Kong's future as the main hub for the Asian Contemporary Art market?

P.L.: The pandemic has been a hard hit on Hong Kong's art scene. Many artists have moved abroad. I hope the situation will change after the borders open again. I have personally been working out of London since the pandemic started.

Our exhibitions continue in Hong Kong though, and we are currently showing an exciting exhibition of Ma Kelu, a historical figure of Chinese modern and contemporary art, and one of the founding members of the avant-garde artist collective "No Name Group" during the 1970s. When you look at his paintings, you might think it's very traditional. But in the context of what happened in China, it's revolutionary and quite avant-garde. You have to remember that artists at a point in time were not allowed to paint anything but portraits of Mao Tse Tung. They were not able to paint still lives. You will understand, through the artist's journey, how the notion of avant-garde itself has evolved. His paintings are collected by all the world's leading museums, and I thought it was important to showcase a thread in his works and show them chronologically, as we did in this exhibition. You are not just looking at a solo exhibition but the evolution of Chinese openness to new ideas, and the history of contemporary art in China through the lens of one artist.

For Art Basel Hong Kong, we had an exciting booth showcasing British and Chinese artists in dialogue with one another.


3. Wilderness: A Solo Exhibition by Ma Kelu. Installation views. Pearl Lam Galleries Hong Kong, May 24 - July 30, 2022. Courtesy of Pearl Lam Galleries.



You are not just looking at a solo exhibition but the evolution of Chinese openness to new ideas, and the history of contemporary art in China through the lens of one artist.



S.A.: Who are some of the key artists represented by Pearl Lam Gallery we should look out for?

P.L.: I've discovered many artists in London, not only from Chinese descent. I never believed that art is limited to a passport. Many artists from the gallery are working on exciting projects, like Mr. Doodle. The fantastic thing about the art world is discovery. The feeling of discovering a new artist is very precious.


---
Learn more about Pearl Lam Galleries.
Visit Wilderness: A Solo Exhibition by Ma Kelu in Hong Kong until July 30, or access it online.

Pearl Lam is a gallerist, collector, patron, and curator with over 20 years of experience and who is at the forefront of reimagining China's cultural place in the world. Lam is a leading authority on Asian art, design and the international contemporary art market with a network spanning China, UK, and USA. Lam's long-term commitment to art and design is rooted in her mission to develop and promote cultural exchange between East Asia and the world, while also presenting Asia's contributions to both traditions to a global audience.

Sophie Arni is the founder of Global Art Daily and works as a curator between Japan and the UAE.

Published by:



e-issues.globalartdaily.com

A Global Art Daily Agency FZ-LLC subdivision.
Copyright, 2015-2023.
For reproduction, please contact us.