Art Jameel Joins The World Weather Network in a Groundbreaking Response to Global Climate Crisis

By Global Art Daily's Editorial Board

Published on June 21, 2022

In response to the global climate emergency, Art Jameel has joined 27 arts organisations across the world to form the World Weather Network, a ground-breaking constellation of 'weather stations' located across the world in oceans, deserts, mountains, farmland, rainforests, observatories, lighthouses and cities.

For one year starting today, artists and writers will share 'weather reports' in the form of observations, stories, images and imaginings about their local weather and our shared climate, creating an archipelago of voices and viewpoints on a new global platform.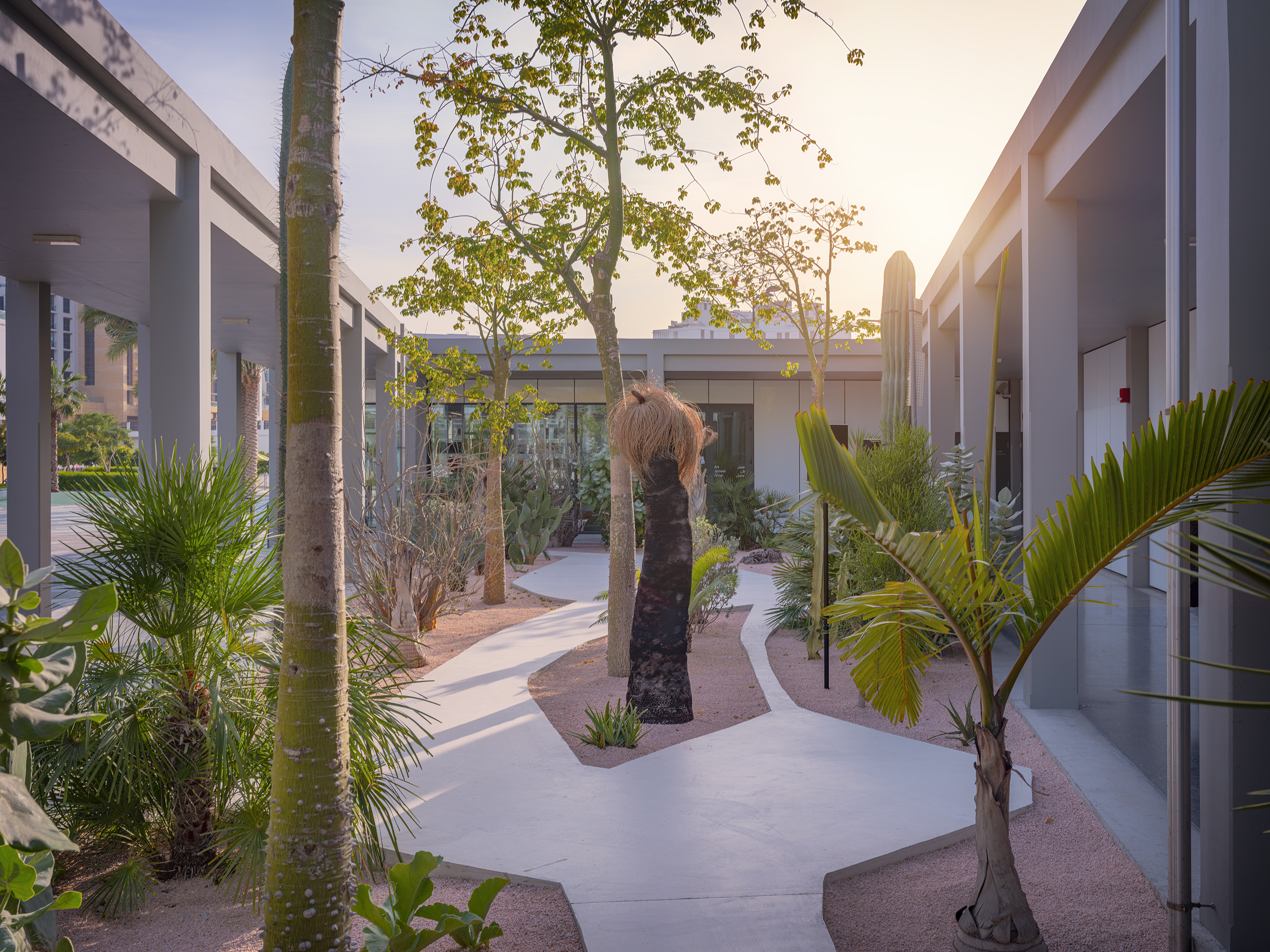 Cover image: Jameel Arts Centre, Dubai. Courtesy of Art Jameel. Photo: Beno Saradzic.

Offering different ways of looking at, listening to, and living with the weather, writers and artists' weather reports will be shared on the World Weather Network platform from each location: the Himalayas, the Mesopotamian Marshes in Iraq and the desert of the Arabian peninsula; the Great Salt Lake in Utah and the 'Great Ocean of Kiwa' in the South Pacific; 'iceberg alley' off the coast of Newfoundland, the waters of the Baltic Sea and the Arctic Circle; a tropical rainforest in Guyana and farmland in Ijebu in Nigeria. Artists and writers are working in observatories in Kanagawa in Japan and Manila in the Philippines; looking at cloud data in China and lichens in France; lighthouses on the coast of Peru, the Basque Country and the Snaefellsness peninsula in Iceland; and cities including Dhaka, Istanbul, Johannesburg, London and Seoul.

In addition to Art Jameel, other participating institutions include the Dhaka Art Summit (Bangladesh), Artangel (London), Fogo Island Arts (Newfoundland), Nicoletta Fiorucci Foundation (Grasse), the Holt-Smithson Foundation (New Mexico), Saha (Istanbul), UCCA (Beijing / Qinhuangdao), and Art Sonje Center (Seoul).



There is no contemporary debate more urgent than the climate crisis, and we are delighted to be working with inspirational, like-minded partners in the World Weather Network to bring voices from the arts together with those of ecologists and scientists.
- Fady Jameel, Art Jameel Chair and Founder




The Art Jameel station's weather reports – featured on the central World Weather Network platform and via listening posts at the Jameel Arts Centre – primarily take the form of narrative podcast episodes by artists and writers, released throughout the year, that explore themes including The Threshold, Sweat and Labour and Technofutures. The Dubai-based Art Jameel weather station is anchored physically in the Jameel Library, through special events, research and book displays, and in the Jameel's desert gardens, through on-site air-to-water generators, providing visitors with fresh drinking water and insights into daily humidity and weather conditions.

To celebrate the June 21 launch of the World Weather Network is Word Weathers, a global, live performance and writing exchange that sees the weather recorded over a full 24-hour period. Artspace Te Tuhi, located in the Pacific Rim (Te Moana Nui A Kiwa), invited Art Jameel to participate, who in turn commissioned Moza Almatrooshi and Sree; the two UAE artists join more than 40 creatives around the world, who each log-on at dawn in their timezone to write and perform online.




Other contributors to the Art Jameel podcast series include: Noush Anand, Saira Ansari, Nadim Choufi, Nadine Khalil, Nidhi Mahajan and Deepak Unnikrishnan, among others.


---
Discover the World Weather Network's website
Tune in for the livestream of WORD WEATHERS: DURATIONAL WRITING PERFORMANCE until 5pm GST, 21 June 2022

About the World Weather Network Formed in response to the climate emergency, the World Weather Network is a constellation of weather stations set up by 27 arts agencies around the world and is an invitation to look, listen, learn, and act. From June 21, 2022 to June 21, 2023, artists, writers and communities will share observations, stories, reflections and images about their local weather, creating an archipelago of voices and viewpoints. Engaging climate scientists and environmentalists, the World Weather Network brings together diverse world views and different ways of understanding the weather across multiple localities and languages.

About Jameel Arts Centre Known as Dubai's contemporary arts museum, Jameel Arts Centre presents curated solo and group exhibitions, drawn both from the Art Jameel Collection and through regional and international collaborations. Current exhibitions include 'Proposals for a Memorial to Partition', 'Fahd Burki: Daydreams', 'Taus Makhacheva: A Space of Celebration', 'Library Circles: Salma Serry', and Artist's Garden 'Desert is a Forest' by Sunoj D and Namrata Neog.

Published by:



e-issues.globalartdaily.com

A Global Art Daily Agency FZ-LLC subdivision.
Copyright, 2015-2023.
For reproduction, please contact us.