Alserkal Art Week Top Picks

By Global Art Daily Editorial Board

Published on March 28th, 2021

Alserkal Art Week has just ended and has left Dubai's Alserkal Avenue with a fresh new sense of artistic-led initiatives, activations, and exhibitions for this new spring season. Below are our Editorial Board's top picks.


The Disappearing Art Show
22 - 27 March 2021
Warehouse 46, Alserkal Avenue
Presented by Gulf Photo Plus and Alserkal Avenue



Installation view, The Disappearing Art Show. Courtesy of Gulf Photo Plus.

Our top pick for the Alserkal Art Week: a youth-led activation of many of the UAE-based emerging artists we have covered at Global Art Daily.

Disrupting the norms of elite art-buying, this event focused its efforts on enabling young people to collect and acquire art, and championed accessibility to art buying along the way.

Over 60 featuring works from:
Aliyah Al Awadhi, Almaha Alkelabi, Ana Escobar, Bait 15, Gulf Photo Plus, Seeing Things, Cinema Akil, Kave, Zawyeh Gallery, Nahla Tabaa and Lena Kassicieh, Daftar Asfar, Amina Yahia, 1×1 Gallery, 101.art, Zayed University, Rare Magazine, Postscript, and Sa Tahanan Collective.



yasiin bey, Negus
28 March to 5 May 2021
Warehouse 80, Alserkal Avenue
The Third Line Gallery

Another must-see: The Third Line Gallery and Sole DXB bring yasiin bey's Negus to Dubai. This sits in line with the continuation of Sole's efforts to promote a truly global understanding of hip-hop: from both a geographical and a creative industry standpoint, Sole mixes music and art, fashion and digital initiatives, with ease and a multicultural mindset.

yasiin bey's latest studio recording and audio installation is now open, and features visual works by contemporary artists Ala Ebtekar, Anuar Khalifi, Laleh Khorramian, Nima Nabavi, and bey himself. Negus is a 28-minute listening experience consisting of 8 compositions recorded in London in 2015, produced by Lord Tusk, Steven Julien, and Acyde.

Tickets are AED 75 and available at Virgin Megastore Tickets.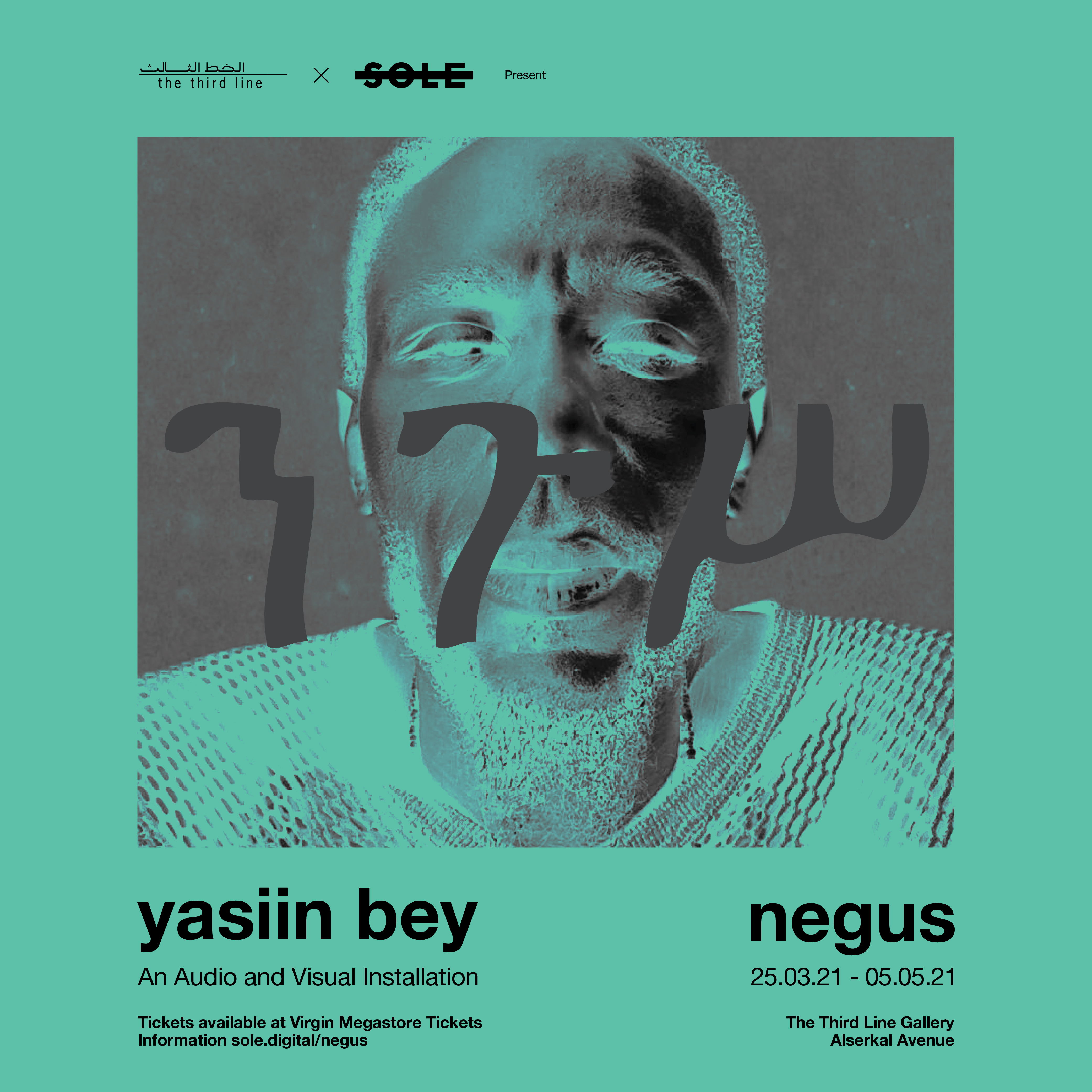 Tarek Al-Ghoussein, Odysseus
22 March - 5 May 2021
Warehouse 80, Alserkal Avenue
The Third Line Gallery Project Space
The Third Line is pleased to present Tarek Al-Ghoussein's fourth solo exhibition Odysseus in its Gallery II. The show explores a selection of new works from his ongoing series Odysseus in which Al-Ghoussein sets out to document a number of islands off the coast of Abu Dhabi where he resides.


Image: Tarek Al-Ghoussein, Abu Dhabi Archipelago (Al Habel Al Abyad), 2015-, Digital Print, 60 x 80cm. Courtesy of the artist and The Third Line Gallery.


Out of Place


22 March - 22 May 2021
Warehouse 17, Alserkal Avenue
Gallery Isabelle van den Eynde
Gallery Isabelle van den Eynde announced its March 2021 exhibition, Out of Place. A group show featuring works by Vikram Divecha, Mohammed Kazem, :mentalKLINIK, Haleh Redjaian, Hassan Sharif, and Raed Yassin, Out of Place examines our place in an ever-shifting world, suggesting that we can be out of place in space in much the same way we are out of sync with time.


Out of Place installation views. Courtesy of Gallery Isabelle van den Eynde.


---
Published by:



e-issues.globalartdaily.com

A Global Art Daily Agency FZ-LLC subdivision.
Copyright, 2015-2023.
For reproduction, please contact us.